Live Tarot
dates of live tarot reading events
Find the LIVE TAROT Reading dates here!
Live Tarot Readings
Why not join me on my Facebook page and tune in for a live reading?

I usually coincide my live events with the full moons as these are very poignant times for us all.

It is an honour to say people from all over the world join me for these readings and I like to make sure everyone gets a chance to have a card picked and a message. Therefore, times of broadcast vary and are advertised on my Facebook page beforehand.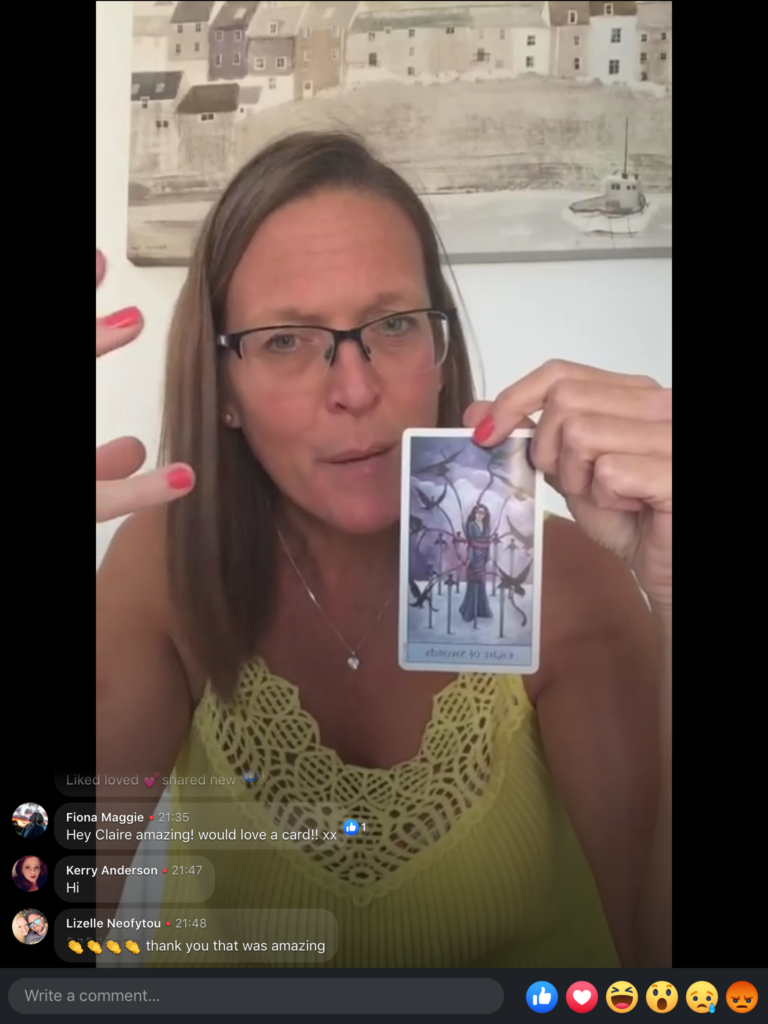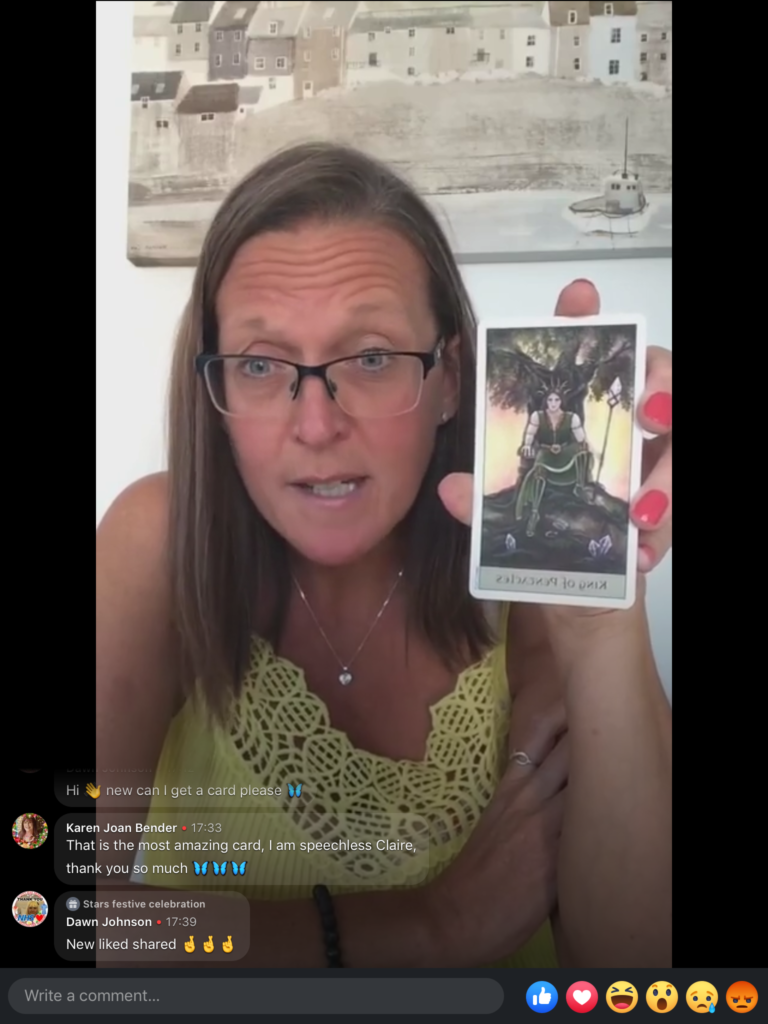 The dates of the next live readings are:
Coming Soon! Watch this space.
My Facebook page is @tarotreadingswithClaireChilvers
If you would prefer an individual reading with me click here to make a booking.
Look forward to seeing you thern X
---