What is Crystal Healing?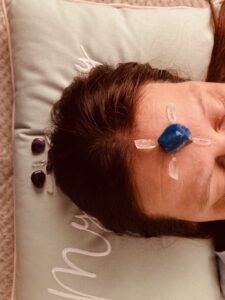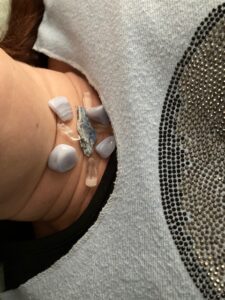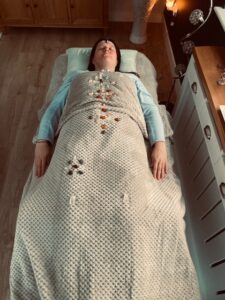 Crystals have been used in healing practices for thousands of years and seem to be making a bit of a comeback in the 21st century as so many people are being drawn to more holistic therapies to aid their healing.
Crystals are used in healing as they channel energy. When we work with crystals we are focusing mainly on the chakra areas of the body and dowsing each chakra, using a crystal pendulum, to see whether it is working as it should or is blocked in some way.
A crystal healer works with their crystals on an energetic level, sensing which crystals are needed for each chakra and whether there are any other areas of the body that would benefit from crystals too. There is no telling at the beginning of the session how many crystals you will have placed on you. It could be as few as eight or as many as a hundred! Every session is different, depending on what you need – the crystals always know exactly how many that is.
Once all the crystals are placed on a client, the healer will work with their master quartz crystal to activate all the crystals being used and allow them to do transfer, enhance or move energy as required.
The crystals used will depend entirely on the individual and their needs and, as mentioned above, no two treatments are the same. However, the outcome will always be the same – a client will leave a session feeling refreshed and as if a gentle change has taken place within them.
Crystals always work to enhance and improve your physical, mental, emotional and spiritual well-being and the healing will always be what the client needs at that particular time.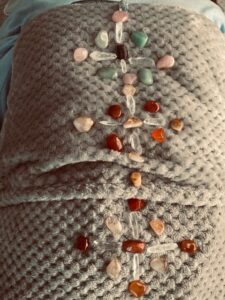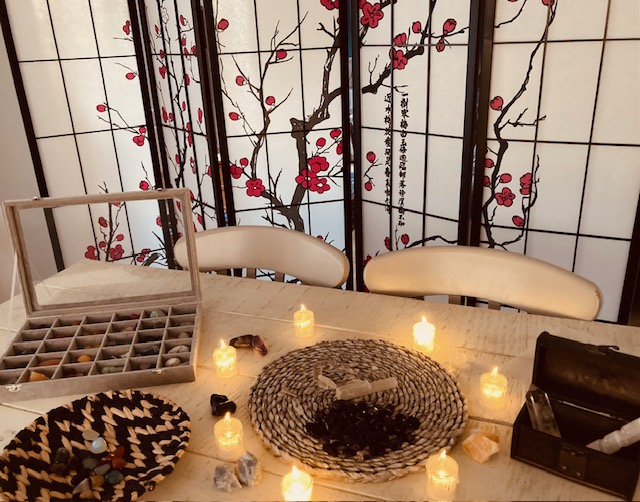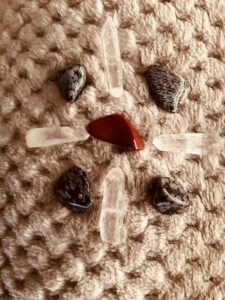 What To Expect At A Crystal Healing Session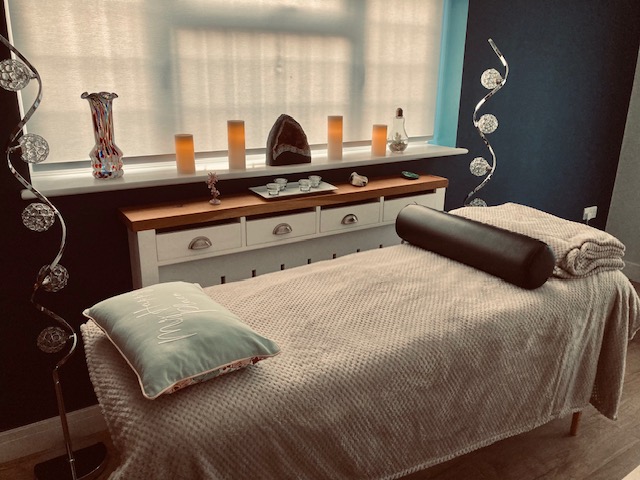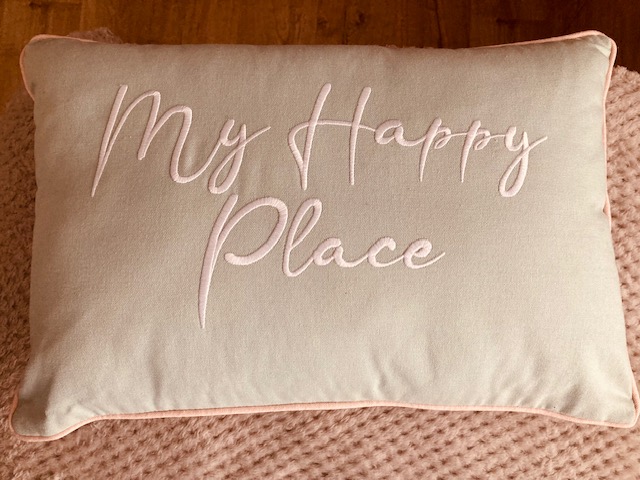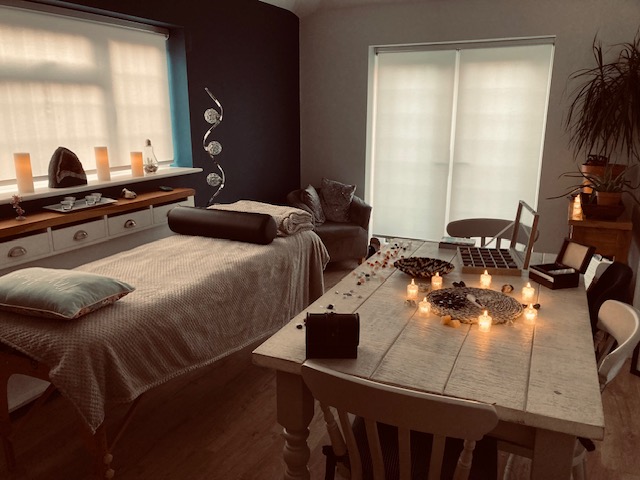 At the start of a session, I always have a chat with my clients and explain what will happen. I also give my clients the opportunity to discuss any reasons why they are looking for healing or any issues or questions they have.
Clients are invited to lie on the massage table; pillows and blankets are available as the aim is to make you as comfortable as possible. Clients are fully clothed but may wish to take off their shoes or jackets if they wish.
Throughout the session, I work with the crystals in silence and encourage my clients to close their eyes, relax and listen to the soothing music being played. Crystal healing is an opportunity for you to focus on your well-being and allow the magic of the 'stone people' into your life to cleanse, energise and re-calibrate your mind, body and soul.
The time spent with crystals is usually about 40-45 minutes. Once they have been removed, and your aura cleansed and sealed with a selenite crystal, I invite clients to bring their consciousness back to the room, provide some water to drink, if required, and ask how the experience was.
I then explain the crystals I used and the 'feedback' that I got from the client's chakras and the crystals. If I have been drawn to work with particular crystals I will explain what these were and why I felt they were needed.
Clients leave with a recommendation sheet which gives any useful information that I picked up during the session and may include tips on grounding or meditation exercises or suggestions for crystals that they may wish to purchase which may be beneficial to them.
How To Book A Crystal Healing Session
My Crystal Healing Treatment Room is in Wickford, Essex. Healing sessions last one hour and cost £40.00. 
If you would like to book a session either call or text me at 07743 339903 or email me at clairechilvers167@yahoo.co.uk and let me know whether you would like a session during the normal working week, evenings or weekends and I will contact you to arrange a convenient date and time.
Payments are required in advance and can be made by bank transfer or Paypal.
If you would like a chat about crystal healing or want to ask any further questions, then please give me a call or send me a message.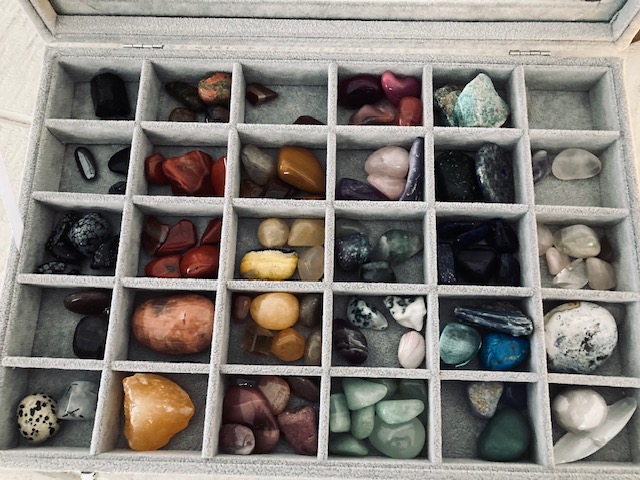 What My Clients​​ Say about Me
One of the best Tarot readers I know..
I have had numerous readings with Claire. I really enjoy her way of creating a story from the cards and seeing things in the images that I hadn't noticed. Claires readings are always very layered, accurate and interesting. Her style of communication is light, funny and honest.
I think she is one of the best Tarot readers I know and I highly recommend a reading with her.
Harriet, UK.