Emailed Tarot Reading With Distance Crystal Healing
Emailed Three card tarot reading with distance crystal healing – £20
Using my cards and crystals I will ask my guides to tune into your energy and pull three cards for you that represent your past and present situations and guidance for the path ahead.
I will present this to you in a detailed email, explaining the cards and crystals chosen and giving any messages that have been channelled along the way.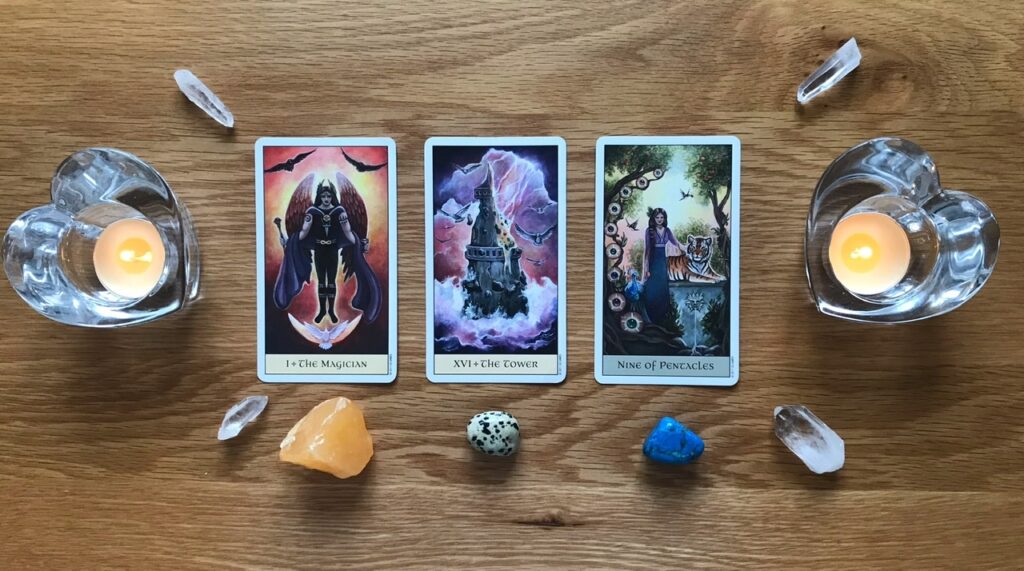 The email and a photo of your chosen crystals and cards will be sent to you within 72 hours of payment. Once the message has been written, I keep those crystals and cards together to provide healing for the following 24 hours after sending the message.
Payment is made via Paypal please click here to book.
---
Copyright © 2021. ClaireChilvers.com. All Rights Reserved. Privacy Policy.
Website Designed & Hosted By C@rrie – 07710443223.