Crystal Healing
crystal healing qualifications
Crystal Healing qualification from Britain's leading crystal expert, Philip Permutt
In October 2020, I was thrilled to obtain my Level 1 Crystal Healing qualification from Britain's leading crystal expert, Philip Permutt.
To achieve this long awaited dream of crystal knowledge happened through a number of coincidences (which is often the case when the universe is doing its best to steer you in a certain direction!)
I have always been fascinated by crystals. As a teenager I would muse in new age shops at the many different kinds. But, there were so many of them – it seemed an impossible task to learn every single one, what they were for and how they should be used. Back in my younger years, I was often too afraid to ask or unsure how to find the answers to the questions I had.
But the year 2020 seemed determined to transform every single one of us, and – like many – I spent some time furloughed from my "normal" job and confined to my home. 
I was adamant that I would not waste my days and was grateful for an opportunity to have some time to learn something which could help me and, potentially, others.
My first step was enrolling with The Centre of Excellence for their Crystal Diploma, which I completed with enthusiasm during my 'stay at home' period.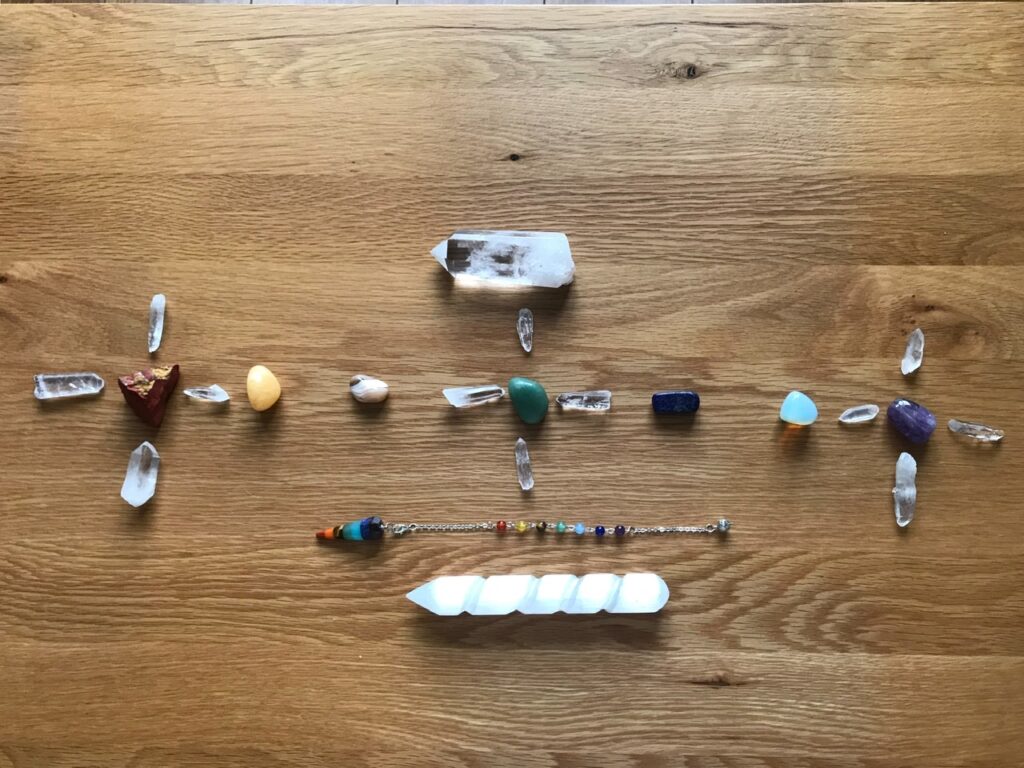 I was very proud to achieve a Distinction in this course but, was thirsty for even more knowledge and some practical 'face to face' teaching too.
Whilst searching the internet for more courses, I typed in "tarot and crystals" and was immediately drawn to a beautiful set of tarot cards. Each tarot card was linked to a particular crystal and the understanding of each card and how the crystals related to the was inspiring.  I purchased them immediately and began to use them in my own practice (putting out the intention that I would one day own all 78 crystals mentioned in the pack!)
The cards were the Crystal Tarot designed by Philip Permutt and, of course, I then started seeing his name everywhere. His books were a wealth of information and beautifully illustrated so, I purchased these too. 
A thought presented itself to me, and kept tapping away on my brain refusing to go away, 'Maybe he teaches courses?' But, I convinced myself to ignore the thought as I assumed (never a good thing to do!) that he lived in America and our paths would never cross. Then I flicked to the back of one of the crystal books I had purchased and saw the bio on Philip who was, in fact, the most well known Crystal Healer in Britain and lived and worked just an hour away from my own home.
And so my crystal journey continued, a few weeks later meeting'The Crystal Healer' himself on one of his amazing courses.
---
Copyright © 2021. ClaireChilvers.com. All Rights Reserved. Privacy Policy.
Website Designed & Hosted By C@rrie – 07710443223.