Astrocards
Astrocards For Pisces Season
Welcome to this page which is packed full of complimentary Astrocard readings for everyone to enjoy. I hope you find these resonate with you and are helpful in some way.
If you would like your own personalised reading from me, I can provide readings via email or video links. Please click here for more details.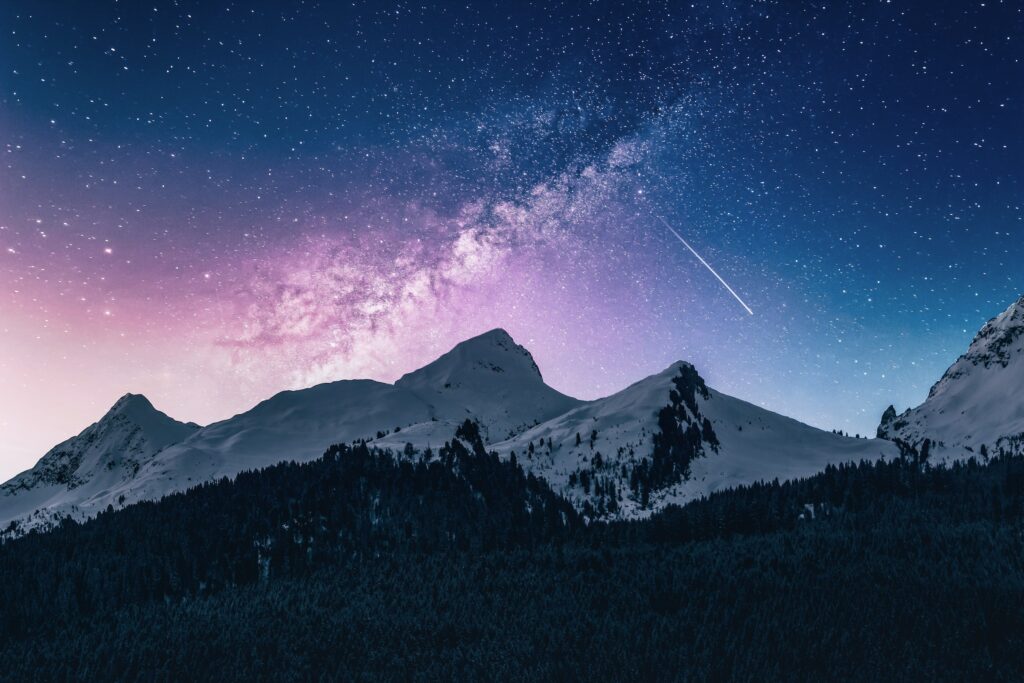 Astro-tarot cards for the Pisces season
Pisces season starts on the 18th February and continues until the 20th March. On the 19th February we have a New Moon which takes place at one degree of Pisces. Does this sound familiar? That's because it is the third New Moon in a row in which this has occurred. Consequently, at the beginning of Capricorn Season at the end of December, Aquarius season at the end of January and now Pisces season, we have had a recurring theme of "newness" and "beginnings". Have a look back over the last three months and see how this has manifested in your own life.
For Pisces season I have shuffled and laid three cards down. Take a look at the three cards while they are face down and pick the one that you are drawn to. Then, once you have chosen, please scroll down to receive your message.
I hope your Pisces season is a good one.
Pick a card and scroll down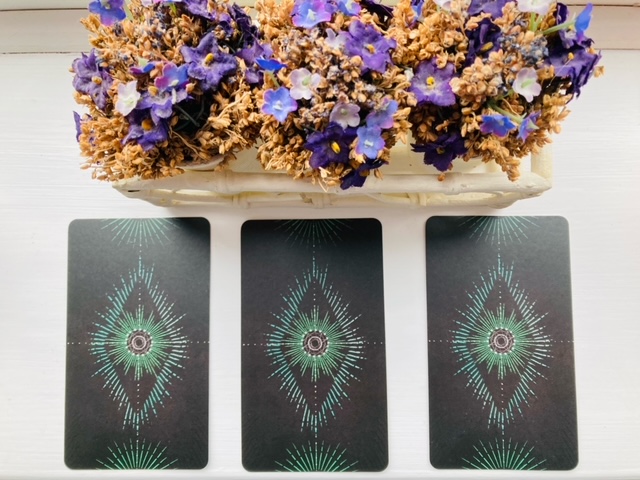 Keep scrolling!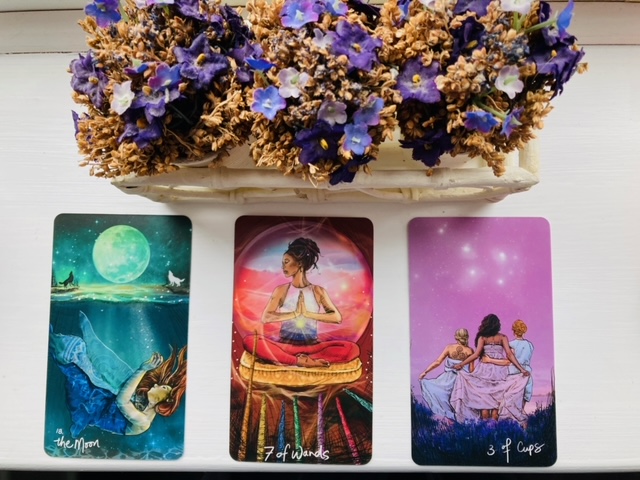 Card number one –The Moon
I mentioned the moon in my opening paragraph and, as if by magic, it has now appeared. This version of The Moon sees two wolves howling at the moon as are often depicted in this card, but, unlike other versions, there does not seem to a path to follow. In fact, the lady in this picture seems almost oblivious to the moonlight shining on to her as she struggles to stay afloat in the watery depths of the ocean.
Initially, I felt very confused when I saw this card, and when this happens, I can't write messages and can spend hours typing and deleting words whilst I wrestle with the thoughts whirling around my head.
But, then I realised that the mental block was not my own and this card is relaying the first message to you – namely the topsy-turviness of your own world, thoughts and soul path right now.
When I read tarot for others, I often experience the 'block' that my client is up against in my own mind and emotions. And, for those of you who have chosen this card, I have a huge amount of empathy for you as you struggle to get back on your feet. I feel this card is explaining that life hasn't quite gone to plan recently, or you are feeling in the dark about something or out of your depth.
I am seeing the wolves in this picture as the people around you who seem to be going about their business and carrying out the same old tasks without question, but, you are starting to see the world a bit differently and – dare I say – beginning to feel that you are not quite fitting in to the norm or the expectations that others have for you.
This uneasiness or uncertainty could potentially lead to a dent in your self-esteem or an underlying feeling of anxiousness. But, I feel the universe is inviting you to spend time looking deeper into the uncomfortable feelings that you are experiencing.
I am looking at the girl in the picture now and wishing that I could call out to her and ask her to extend her legs and arms and begin to float. It would be a far more enriching and soul cleansing occurrence to just lie on the surface of that water and gaze up and the moon and stars.
As I write this I want to offer words of advice: take a breath; take your time; sit alone and gather your thoughts; take no notice of what everyone else is doing. You don't always need to know the way forward, just knowing that there is a way forward is enough sometimes.
When I look at this Major Arcana card I can see it is a reminder of how vast our universe is but, I am also sensing the immense comfort we have when we trust the universe has a plan for us and release our fear and scepticism to allow that plan to unfold.
The Full Moon that occurs during Pisces season happens on the 7th March. I feel this date will have significance for you and will bring an awakening of some kind or a satisfying feeling of finally being grounded and understanding what is to happen next. This is because the Full Moon will be in the sensible and practical sign of Virgo, but, also because this is the date that Saturn will be moving into Pisces and a whole new karmic lesson will be beginning for all of us.
As the New Moon is so early in the Pisces Season, you will be able to watch it each day become a slightly bigger and better version of itself. Take comfort in knowing that you will be doing just the same.
Card Two – Seven of Wands
When I looked upon this version of the Seven of Wands, I immediately had the opening line to the famous poem If by Rudyard Kipling.
'If you can keep your head when all about you
Are losing theirs and blaming it on you'
If you aren't familiar with this poem it goes on to describe a number of ways that one can show maturity and the presence of mind to be a model human being and stay true to the self. I feel this lady in our card is a wonderful example of this. She is meditating and light is radiating from her solar plexus. The confidence and self-belief she has within to do this, whilst seven wands are being turned towards her, shows an abundance of inner strength.
Interestingly, in this version of the tarot she does not have a wand herself. Whereas this tarot card often shows the protagonist pointing back a wand at the six below, this lady is above this type of action and has clearly found a higher level of consciousness to decide that interacting with the people who are out of the picture and beneath her, is not worth her energy.
If you have chosen this card, then I feel you have already heard everything you need to know from your message. Either, because you completely resonate with this lady and her decisive action to not take action and get involved in the drama and events going on around you, or, this is a message that your energy is best spent elsewhere – namely, on your own self-care and improvement.
Are you someone who spends a lot of energy people pleasing? Or perhaps, you have suddenly realised that you are wasting a lot of time on drama and chaos that you do not need to be a part of. Either way, I feel that throughout the Pisces season you will make a clear choice to move on in one or more areas of your life and, although this may mean moving away from people, places, work environments or even an outworn mindset, this is an incredibly positive step forward for you to open up and cleanse your world ready for something new to unfold.
Pisces is the last sign of the zodiac, and as we pass through this season, we are being encouraged to tie up loose ends, complete tasks or finish projects. In order to do this, you may have to be a bit selfish with your time or say 'no' when people make demands on you. If this behaviour seems a little alien to you, it may be a good time to stop and ask yourself why? You may be surprised what you learn about yourself or the people around you.
This lady in your chosen tarot card seems to have a crystal orb behind her, depicting a beautiful – but blank – landscape. I feel this is showing us that we can make the future anything we want it to be. I feel this lady is choosing to meditate to bring her mind into focus as to what she really does want the next part of her life to look like. Throughout this Pisces season it may be prudent for you to do the same.
My Spirit Guides are now moving my mind away from the poem they dropped into my mind and replacing it with a song from my childhood. Life's What you Make It by Talk Talk.
I feel that I have given you homework to go and listen to that song and read the poem, but, I hope by doing so you find the necessary inspiration to seize the opportunities to enhance your own life and stop worrying about those around you and their responses.
Card number three – Three of Cups
Facing the future together was the first message I got when I looked at this card. These three women have their arms around each other and are walking towards the unknown. Above them the stars shine brightly guiding them along the way.
If you have chosen this card then I feel the key message is of overwhelming support which I hope that you resonate with. The Three of Cups often shows a celebratory scene of people sharing drinks together, but, this is a more spiritual celebration. I feel that life is opening up and with it bringing optimism and joy. There may be a feeling of uncertainty about what the future brings, but, a desire to keep an open mind, open heart and determination to find the joy even in the darkest of nights.
Threes often signify growth and I feel that you are ready for this. There is a sense of needing to live life to the full or needing to go out and enjoy yourself a little bit more than you have been. As I write this, I am getting the saying; 'There's a big wide world out there' and we can sometimes forget that as we deal with the day to day stresses of our lives.
I feel this Pisces season will give you the opportunity to come together with like-minded people or perhaps an invitation or two will be sent to you. A sense of excitement or anticipation is associated with this card, and I feel that no one deserves that more than you right now.
Life can be hard, but, it can also be fun and filled with pleasure. I feel this card is coming in to remind you that everyone is entitled to a little joy in their lives. And joy can be found in the simplest of places. These ladies are out star gazing in the beautiful countryside, but, I feel that signifies the need to do what gives you pleasure. Perhaps there is a hobby or group that you have been meaning to join but never found the time? Or perhaps you and your friends have been talking of a weekend break but never get round to organising it? Are there people who you haven't seen for a while that you are yearning to meet up with? Or perhaps a family gathering is coming with some joyous news?
As you move through Pisces season keep a look out for opportunities to do something different or enjoyable. It seems that you are being guided to have a little time out. Remember Pisces is the last sign of the zodiac and once we move into Aries season the new astrological year begins. So, if you missed out on Christmas or New Year celebrations, then take this as a second chance to have them now. Enjoy!
---