Astrocards
Astrocards For capricorn Season
Welcome to this page which is packed full of complimentary Astrocard readings for everyone to enjoy. I hope you find these resonate with you and are helpful in some way.
If you would like your own personalised reading from me, I can provide readings via email or video links. Please click here for more details.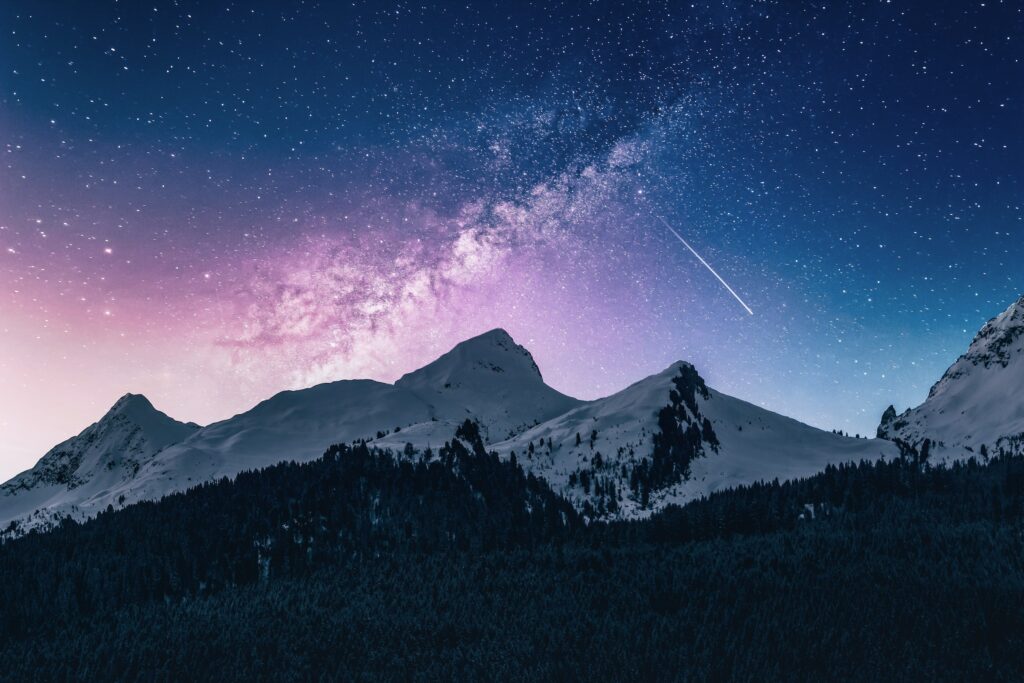 AstroTarot: A card reading for the Capricorn Season
Capricorn season brings with it a range of emotions and events that are always associated with this time of year. As the Sun moves into the sign of the Sea goat, many of us are filled with excitement and anticipation of the holiday season that is only days away. Only a week later, we are preparing to say goodbye to one year and welcome in another, often reflecting on what we have lost, gained or how the year has changed our life in a number of different ways. Finally, as we prepare to say goodbye and move towards Aquarius season in the middle of January, we are often feeling the effect of the post-holiday blues and struggling to maintain the New Year's Resolutions that we made only a few weeks beforehand. With so much happening in our internal worlds it is no wonder that many poor Capricorns have their birthdays overlooked! (Many happy returns if you are one of them!)
This Capricorn Season begins on the Solstice and, I feel, this is an important message to remind us to help find balance within all areas of our life. Two days into the Capricorn Season we experience the effects of a healing new moon which is much needed after another busy and, sometimes, difficult year. As we move towards 2023, we begin a period of double retrograde, on the 29th December Mercury joins Mars (which has been in retrograde since October) and for the remainder of the Capricorn season it is likely that we will feel this double whammy of confusion, communication issues, delays, setbacks and many different unique ways to force us to slow down and examine our fast-paced living.
For this month I have shuffled my energy cards and have been given three different cards. Take a moment to look at these and feel which one you are drawn to (you can pick more than one if you would like). Then, please scroll down to get the message from the cards, which I hope will resonate with you and give you guidance as you move through these next few weeks.
Pick a card and scroll down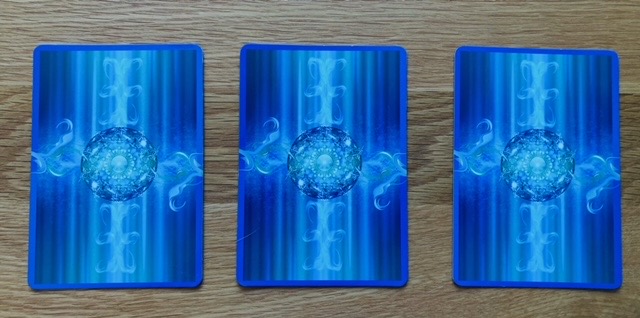 Keep scrolling!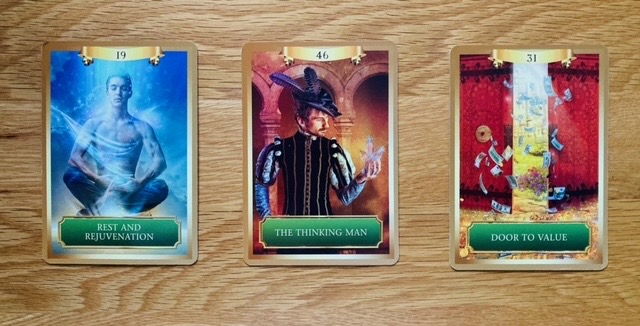 Card Number one – Rest and Rejuvenation
This is the card that I was drawn to when I was faced with the three cards on my table and, when I turned it over, I laughed out loud at the very obvious message. It is so obvious in fact, that I almost feel I do not need to give any further explanation and, if you have also picked this, then I am sensing that you already knew you needed to do this too!
As I look at this man sitting so calmly in his meditative state I almost feel a little jealous of him. How does he find the time to do this? Life is busy, isn't it? And it seems that this year has been pretty full on, with very little time to relax.
Are you feeling a little overwhelmed at the moment? Or feel that your body and mind are crying out for you to take some time out and rest? If so, then this card is urging you to take notice and take the proactive approach of taking some time out, because if you ignore the messages then the universe often forces our hand and organises some time out for us, which isn't always the nicest experience.
Have you ever become ill at an incredibly inconvenient time when you didn't have time to be laid up in bed? Or have you been rushing about so much that you had an accident and end up with a broken bone? Has your car broken down when you have been pushing yourself to drive from place to place running around for other people? These are the irritating ways that the universe stops us in our tracks and, as I mentioned above, this Capricorn season we will experience a double retrograde of Mars AND Mercury; I therefore feel that this card is not just an instruction, but, also a warning – 'If you don't find time to rest and rejuvenate, we can organise it for you!'
The bigger picture to this message is that self-care is very important, but, how many of us write that on our 'to do' list? The man in this picture is surrounded by white light; it is washing over him and healing him. We can all tap into this energy and it only takes a moment. If you are sitting waiting for a bus or have ten minutes to spare in your lunch break, why not close your eyes and imagine yourself being bathed in a white light of healing energy? It may make a refreshing change, especially if you are used to using any spare time you have watching social media or playing a game on your phone! I am not saying this to be judgemental (as I am as guilty as the next person in doing this), but, it is a very good example of how we can drain our energy, lower our moods and stop us from healthier pursuits of connecting with nature or taking exercise.
Capricorn Season incorporates the beginning of a New Year, and for many of us this means making resolutions. If you have received this card, it may well be a sign that rest and rejuvenation are next year's must have accessories!
If we feel rested and refreshed we can take on any challenge we are faced with. Our mind set is clear and our bodies feel cleansed and ready for action. We do not know what the next year has in store for us, but, if you are in a calm and rested state, you will be ready and able to meet this New Year with a positive attitude.
Card Two – The Thinking Man
If you have chosen the middle card, then you have a message from The Thinking Man. This man does indeed look very thoughtful as he gazes intently into the clear quartz crystal he holds in his hand. I feel this is suggesting the need for clarity before any big decision is made.
The Capricorn Season can be a very good time to think. As we reflect on a year gone by and what we have learned, we can use these lessons as guidance as we think about what we want to achieve in the year ahead. This contemplative state almost feels like the planning stage before a new phase begins and I feel that this will be a time where new ideas, projects and plans are in the incubation stage of your mind.
This card is not calling you to action, but, encouraging you to stop and ponder every aspect of your life, which seems a very fitting message to accompany our Capricorn season. As we are healed under the Capricorn new moon in December and encouraged to assess our communication, learned behaviour and daily tasks as we move through with the energy of the Mars and Mercury retrogrades, then it seems the perfect time to put a spotlight on our thought processes.
How many actions do you carry out each day out of habit or learned behaviour? Are you making choices because they are in your best interest or because you think you have to do them to keep others happy? Are you aware that there are places, people of situations in your life where you don't seem to fit, but, you need to take time to think about how you can change this? If any of these resonate with you then you are being urged to look for solutions – and you may get those solutions from your own mind, or, The Thinking Man could represent a knowledgeable person whose opinion you respect who could be the catalyst for finding the answers you need.
Within the Capricorn season we have the beginning of a New Year, and we often welcome these in with hope and optimism for the twelve months ahead. If you could think about your best case scenario for the year ahead, what would it be? I feel the message of this card is to allow yourself to think big because, often, the only limitations we have are those which we place on ourselves. If you have ever had a wonderful idea for your future and allowed your thought processes to think yourself out of it, you will know exactly what I mean!
One important message I feel I need to pass on for this reading if the idea of rational thought. I am drawn to this man's calm stature, he is not thinking with his head in his hands full of anxiety, neither is he in the midst of activity and needing to have his wits about him or make quick decisions. His surroundings seem quite spacious and this feels important too, as if the idea of giving your thoughts time and space to grow will be of benefit to you.
The Capricorn Season is certainly a time for new beginnings so whatever great new ideas spring to mind for you, take time to ensure that they have the longevity to continue well into the bright New Year ahead.
Care Three – Door to Value
If you have picked card number three then you have been given the Door to Value and at first glance it is a welcome sight to see the bank notes floating around in the air, but, I did suddenly get the feeling that this could be a sign that money is being frivolously thrown around and not quite looked after. As I write this in the cold winter of the UK, it does remind me of how I cringe every time the front door opens and the heat wafts out of the door, almost as if my money is wafting out with it! So, I do feel that the key word in this message is 'value' which can be taken in a couple of ways.
Firstly, this could suggest a need to get more value for money, which can often mean analysing your finances and being a little ruthless as to where you could make it work better for you. Do you have direct debits for a gym that you never visit or a magazine subscription that you never read? Are there a drawer full of mouldy vegetables in your fridge at the end of every week, and if so, why do you keep buying them? Do you need help to overhaul your finances? Are you wasting money on high interest rate credit cards or lending money to a friend that you know you are never going to see again?
Most of us have experienced the impact of the cost of living crises, and that certainly does lead us to appreciate the money we do have and to not fritter it away. As the door opens to the New Year, perhaps this card is reminding us that we need to assert control over our money and find new ways to use it to our advantage.
The second way this card could be suggesting value is in our own self-worth. We all have talents, abilities and skills that are of value. Do you use yours to the full or hide them away? I feel this card could suggest that it is time to open the doors to a future where we place important emphasis on our own value and promote the gifts we have to the maximum potential.
The Capricorn Season is often a time of reflection and the chance to write a list of resolutions, plans or ambitions that we wish to pursue in the New Year. Ambition seems a key theme as I look at this card, and there is nothing wrong with having it and wanting to better your circumstances. Financial security cannot be underestimated and a lack of money can often lead to feelings of fear, anxiety and stress which can have a knock on effect on our physical health.
If you have received this card then I feel it is important to mention the magic in the law of attraction – imagine yourself getting that better paid job or receiving the pay rise you deserve. Imagine paying that last instalment of a loan or achieving a savings goal for a new appliance or holiday. If you can keep the positive, optimistic theme of this card that doors are opening for you, then this is all you need to do. Sometimes, we don't quite know how we are going to manage, but, we do! Just believing that it can happen is enough – the universe does the rest.
Doors will open for you and it seems that the Capricorn season will be the catalyst for this to happen.
---